Plasma Asher – PVA TEPLA 300 AL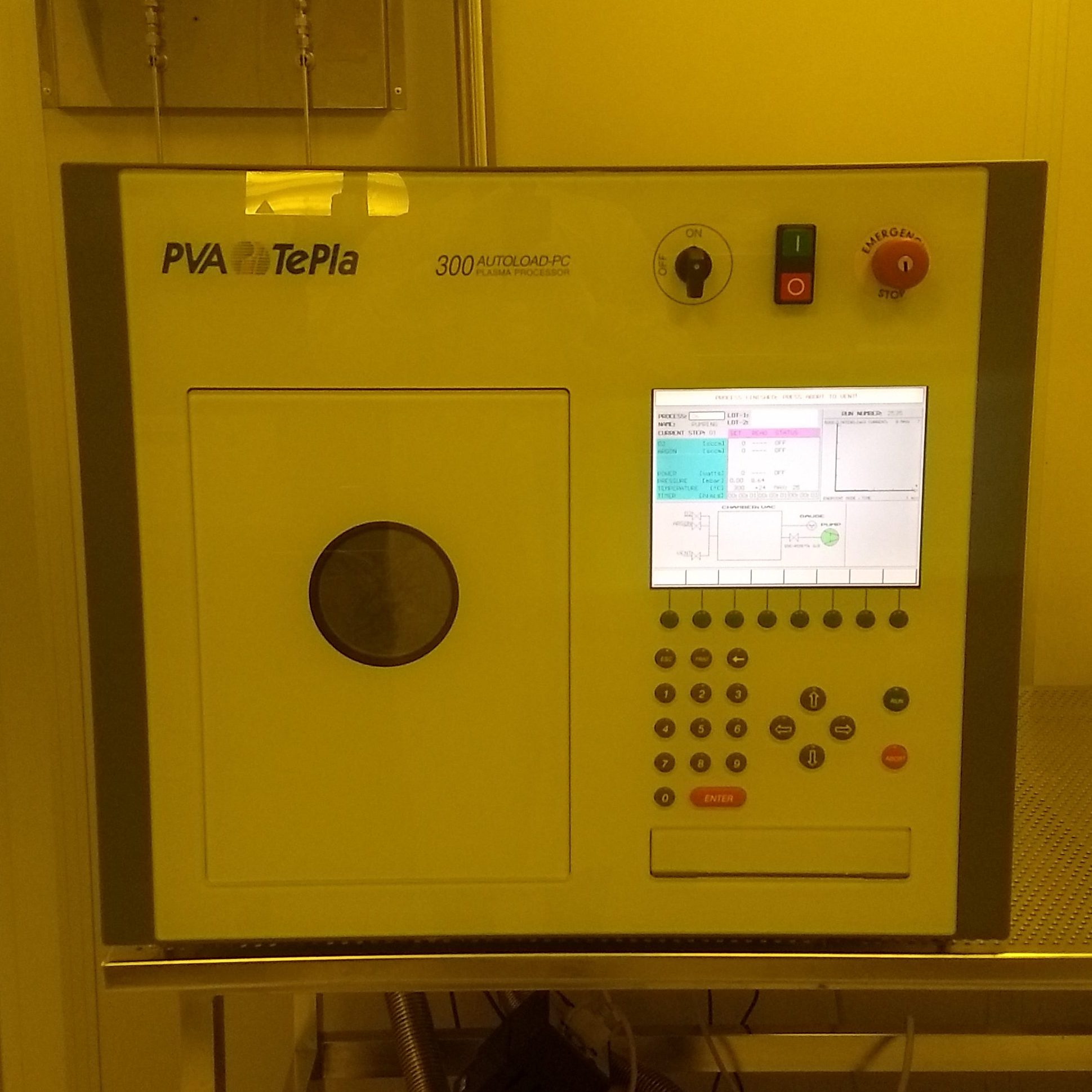 PVA TePla AG
Operative
Chiara Nava, Elisa Sogne
Authorized user
Yellow Room
Application:
The Plasma-System 300 Autoload PC is used mainly in the semiconductor and microelectronics industry for dry removal of organic layers, especially:
Photoresist stripping (ashing) after etching even after high temperature processes as implantation, ion-or sputter etching, RIE
Surface cleaning as part of the photolithographic process after the wet development of photoresist prior to wet orr plasma etching
Surface cleaning after storage
Surface cleaning after processes with oil pump or diffusion pump vacuum
Removal of organic passivation layers and resists
Etching of Silicon, Siliconnitride, etc.
Description of process technique:
The Plasma-System 300 Autoload PC is a Microwave Plasma Batch Asher. The plasma excitation is performed by means of 1000 Watt microwave power supply. The substrates are processed at a pressure of 0,6 – 1,5 mbar. The generated chemical radicals react with the substrate surfaces and create volatile products which are extracted by the vacuum pump. The most widely used gasses are oxygen. Often mixtures of different gases are used to get selective etching processes or manipulate etching rate.
Specifications
Wafer size: up to 6 inches
Gas species: O2, Ar
RF Power: 100 – 1000 W
Frequency: 2450 MHz