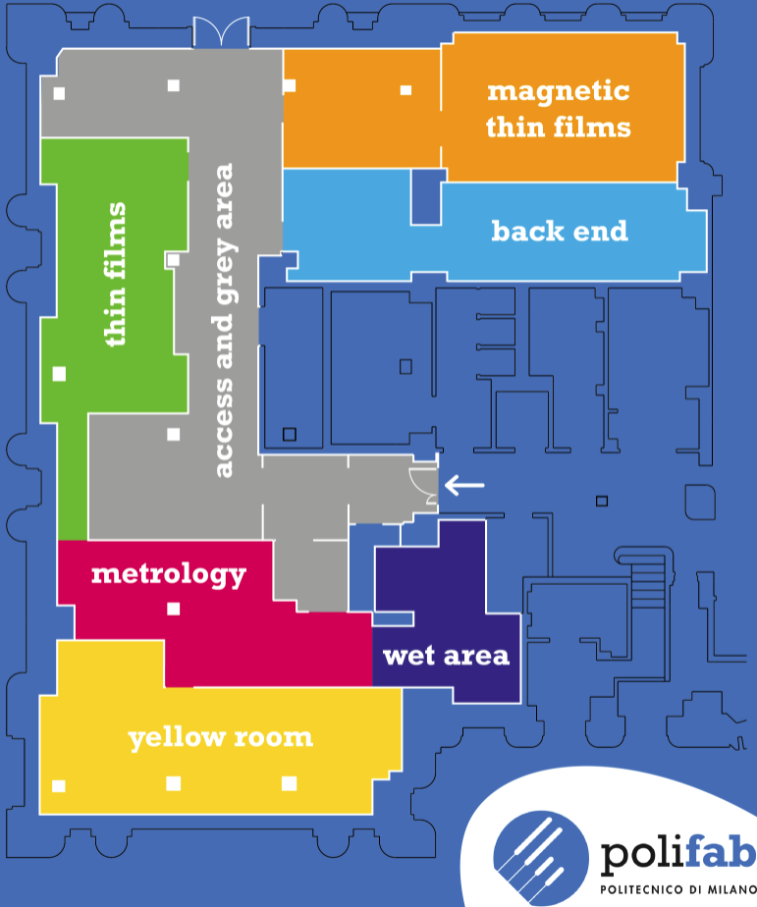 PoliFab 370m2 clean room provides a flexible support for proof-of-concepts on materials, processes and devices, as well as a fast prototyping of innovative devices in the fields of photonics, microfluidics, lab-on-chip, micromechanics, spintronics, magneto devices, organic electronics, etc. The clean room, is divided inf two adjacent areas: the first one is a class ISO06 (150 m2) equipped with facilities for:
optical lithography;
electron beam lithography;
wet and dry etching;
thin film deposition;
metrological characterization.
The second area is a class ISO08 220 m2, clean room which includes:
access and grey areas;
back-end;
magnetic thin films area.
Besides, a laboratory for the biochemical functionalization of surfaces is available to the users. We also own a fully equipped workshop with numerical controlled milling machine, lathe, millstone, drill press and sandblaster to produce customized mechanical elements.