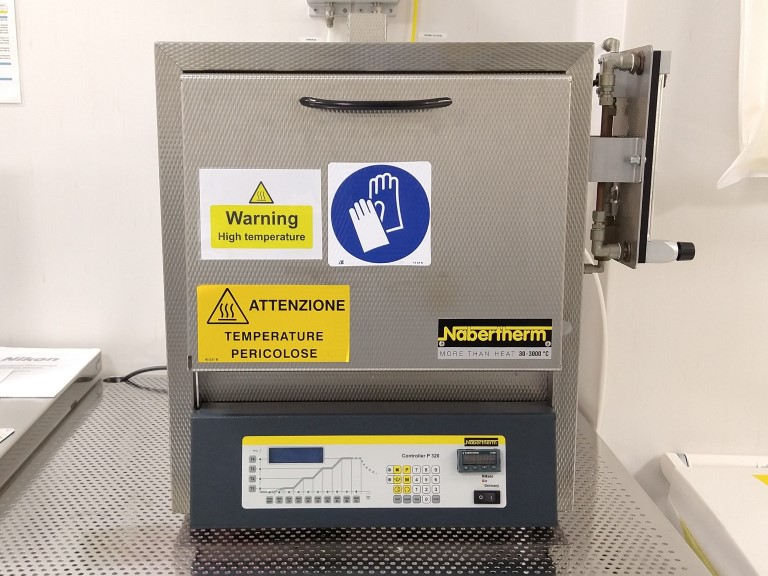 Muffle Furnace – Nabertherm LT 9/11 SKM
Details
Contact person
Stefano Bigoni, Stefano Fasoli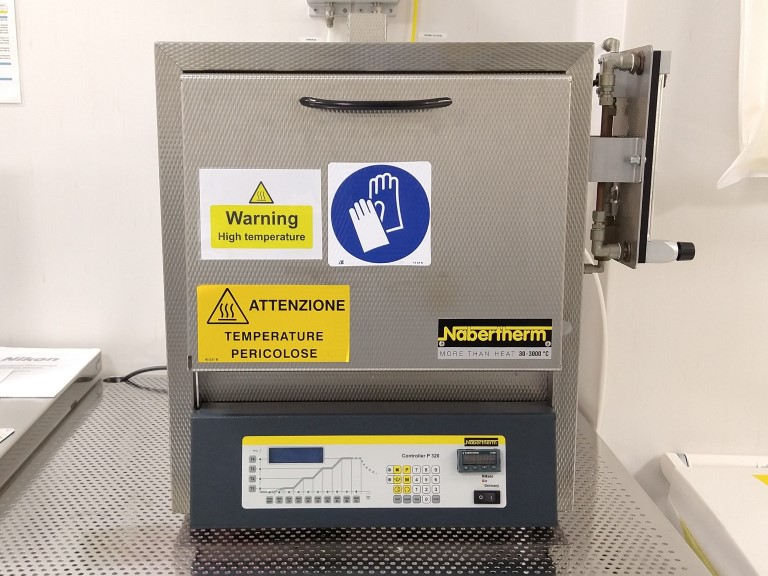 Description:
Nabertherm Furnace LT 9/11 SKM can attain chamber temperature of maximum 1100 ℃ in 90 minutes with an internal volume of 9 litres. The housing of the furnace is made up of textured stainless steel sheet and it has a lift door. The furnace chamber is embedded with ceramic muffle that is heated from four sides. Ceramic muffle provides high resistance to aggressive gases and vapours. It is equipped with over-temperature limiter which protects the furnace and load. Gas supply system is mounted on the furnace for non-flammable protective or reactive gases with shut-off valve and flow meter with regulator valve, piped and ready to connect. Chimney is on the rear of the furnace which can be connected with exhaust pipe. Since the procedure to set the temperature can be tricky, users are required to read carefully the manuals in the reserved download section.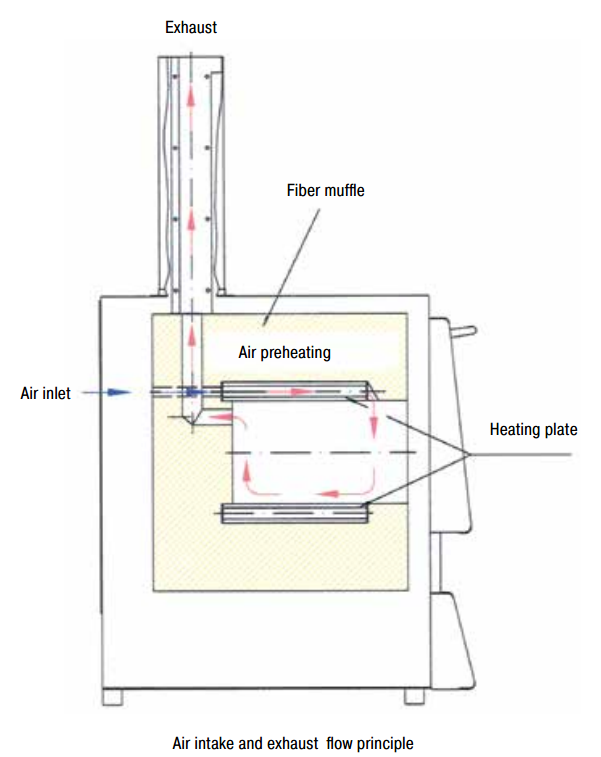 Scheme of the Nabertherm Furnace LT 9/11 SKM.
Specifications
max. temperature Tmax: 1100 °C
time to reach Tmax: 90 minutes
dimensionsof the heating chamber: width 230mm, depth 240mm, height 170mm
Internal volume: 9 litres
ceramic muffle, heated from four sides
Single-phase electrical connection 230 V
weight: 90 kg

Do you have any question on this equipment?