Manual Electric Probe System – SÜSS MicroTec PM5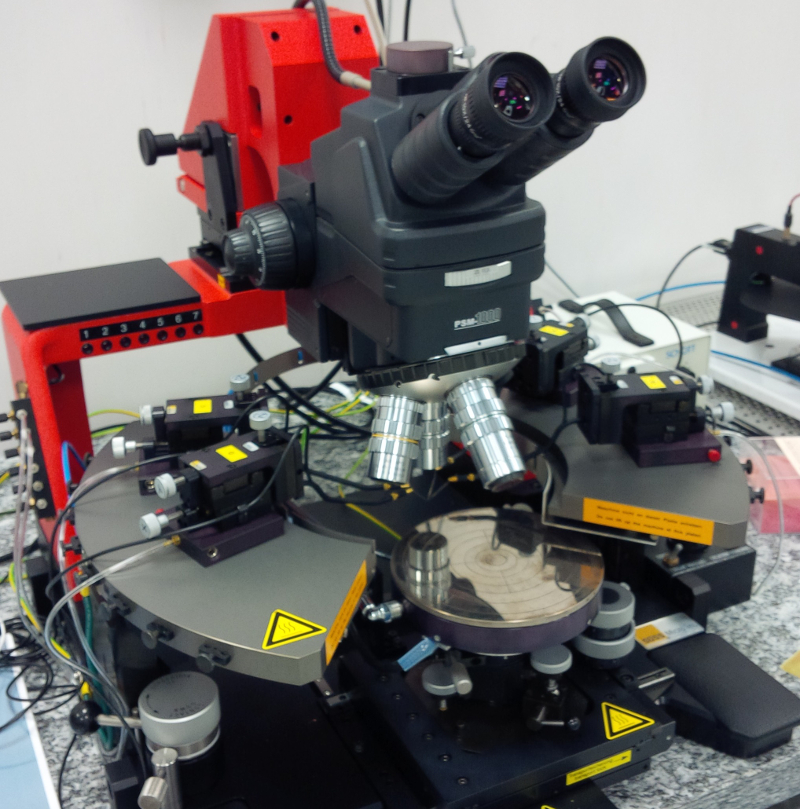 SÜSS MicroTec AG.
Operative
Stefano Bigoni, Elisa Sogne
Authorized user
Back-End
Description:
The SUSS PM5 is a probing station for electrical (DC and HF) measurements on wafers, chips and substrates up to 150 mm. It has four SUSS ProbeHeads placed on the stable platen, with space for additional probes if necessary. The platen height can be adjusted up to 40 mm allowing a quick and easy setup of the system. The additional contact separation of 200 μm ensures accurate fine adjustment of the probe platen. The 4 ProbeHeads (X, Y, Z movements) are connected to the platen by vacuum. They can be equipped with tungsten needles, with radius down to 2µm. A metal bridge, which spans the width of the probe system and is fastened to the base, support the microscope. This is equipped with ExtraLongWorkingDistance 2x, 10x, 20x objectives and 10x ocular. It has a third ocular for camera imaging (not installed). The chuck stage can be X, Y and Z moved and can be heated/cooled. All knobs are located to allow easy and precise movement of the chuck stage with just one hand. The X and Y axes can be adjusted independently. Once it has reached the test position, the stage locks into place and provides additional fine adjustment in the Z direction. A pull-out stage permits quick and ergonomic loading and unloading of your DUT.
Working principle
First place the DUT on the chuck and activate the vacuum for a tight fixing. Switch-on the light for the microscope. Operate X,Y,Z movements of the chuck, of the platen and of the ProbeHead to contact the needles to the DUT pads. The needles are in electrical contact with the ProbeHead arm and to the BNC cables for electrical measurements with external electronic instrumentation. Up to 4 contact points can be operated independently at the same time thanks to the 4 ProbeHaeds. Remember to switch-off microscope light when measuring.
Specifications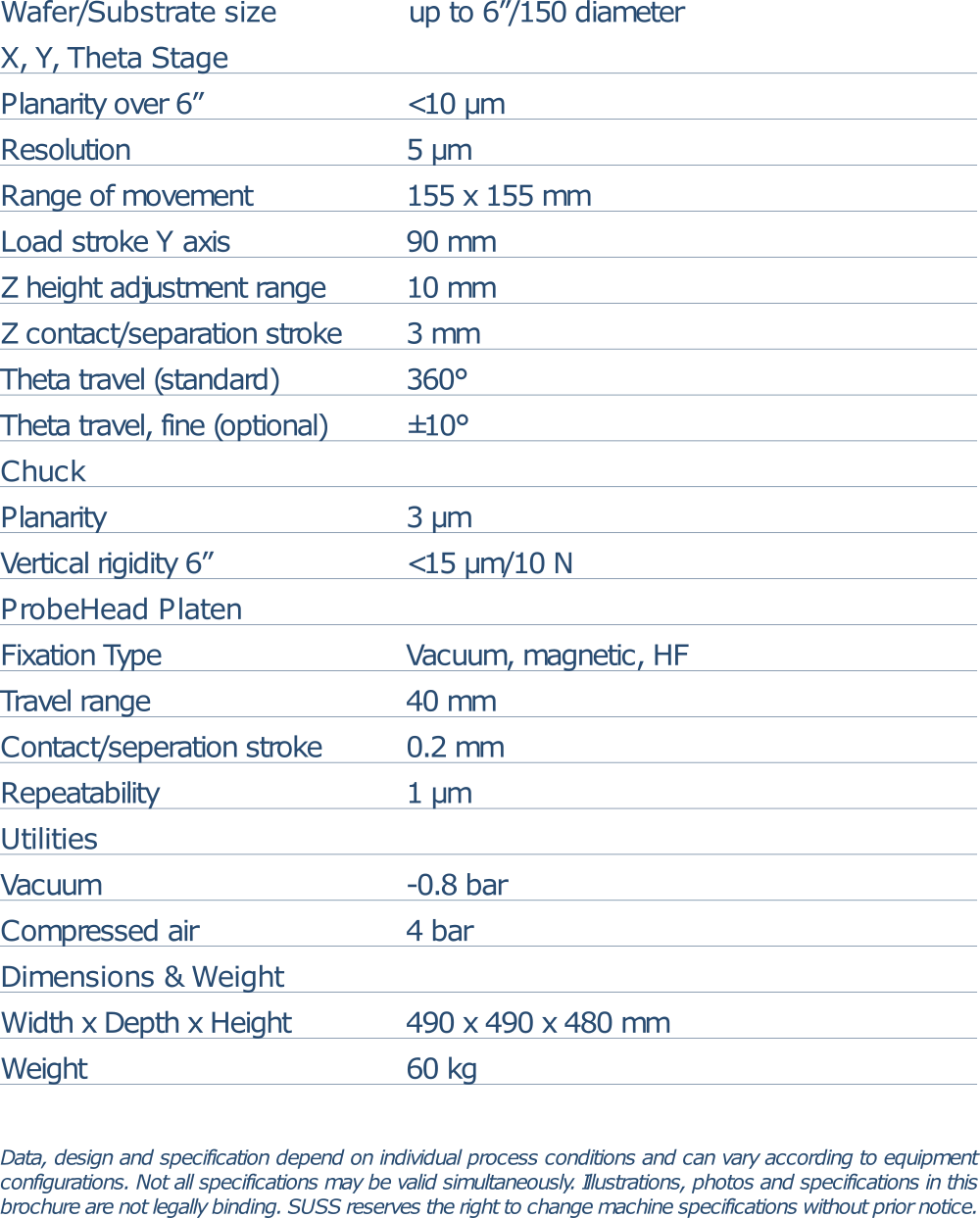 SÜSS MicroTec Manual Electric Probe System PM5 specifications