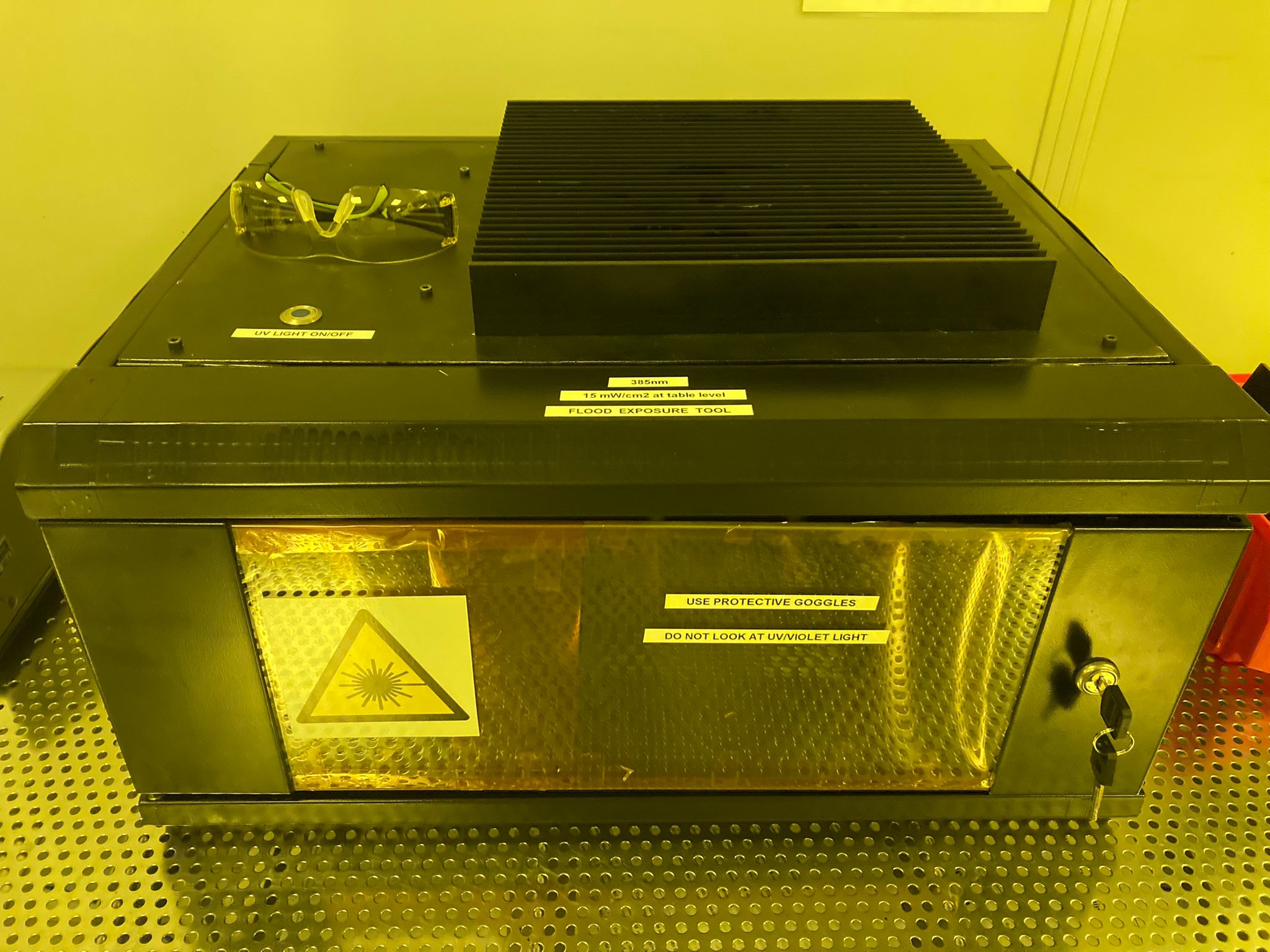 PoliFAB's Staff
Operative
Andrea Scaccabarozzi, Stefano Fasoli
Authorized user
Yellow Room
Description:
Flood exposure tool – UV curing box
The UV box was designed and assembled by PoliFAB's staff to serve necessity as UV curing system for resin hardening or UV-induced polymerisation. It is equipped with 24 high power UV LEDs providing light centered around 385nm. The box can be operated under continuous nitrogen flux in order to deplete the internal atmosphere from oxygen. The UV box can also be used for FLOOD EXPOSURES of image reversal photoresists (like AZ5214E) and SU-8 resin hardening.
Specifications:
Wafer size: up to 8 inches
Light source: 24 power LEDs centered at 385nm
Power density: 15mW/cm2 at table height. 6.5mW/cm2 at the base
Uniformity: +/- 30% on 6″ wafer at table height. +/- 10% on 6″ wafer at the base.